2017: the (best) year in review.
I welcomed 2017 with my first New Year's Eve kiss under fireworks, bundled up in a car with my love in Breckinridge, CO. It was way too cold and windy to watch the fireworks outside, so after a delicious dinner we sat in the car dreaming of the next year, the year we would be married.
Of course, he hadn't asked yet, but I was sure it would come while we were in my home state of Colorado for the holidays. I was so sure it would happen during the holiday break that I told my coworkers and friends that the next time I saw them I would have a ring. When I returned to work without one, I was pretty embarrassed.
I began to bug Dustin about proposing every chance I got. I needed the ring so I could plan! I mean after all we had already selected a day and a venue, and May 13th felt like it was rapidly approaching. Every time I saw him afterward I thought that this was it, this is the weekend that I would get engaged, but it didn't happen. When I pestered him, he told me that it would be worth the wait. He was right.
Three weeks after New Year, I hopped on a plane to New York City to meet my best friend's boyfriend, or so I thought. I had tried to bring Dustin along with me, but he couldn't, work wouldn't let him leave.
He had a (forged) email from his boss explaining why he couldn't go that was highly unprofessional. I told him that he needed to sit down with his boss and talk it over with him. He told me he would when his boss wasn't busy.
So I went to NYC without Dustin, spent the first night catching up with my best friend and we woke up the next morning to go get a fancy tea in Central Park. She told me to dress nice, so I did. It also happened to be the day of the Women's March in NYC and several subway lines were shut down. She seemed nervous that we would miss the tea, but I was more interested in the dogs that surrounded me.
I snapped a picture of the skyline as we wandered around the park, until eventually, we got to the boathouse, where a violinist was playing and a photographer was snapping photos. Nothing felt out of the ordinary until Dustin approached me from behind and got down on one knee.
I said yes, obviously. We ate brunch in Central Park and spent the rest of the day wandering around NYC and ended the night by watching the Office. I was happier and more in love than I had ever been. I came home to a decorated house with my closest girlfriends hiding inside. I don't think I had ever felt more loved in my life.
The next few months our long-distance relationship continued. We missed each other desperately and were so ready to spend time in the same state. He spent his nights searching for jobs in Georgia and I spent my nights wedding planning. It was a season where I had bitten off more than I could chew, and on top of it all, I decided to teach a course on human trafficking. But the stress was broken up by sweet, sweet moments, like flying to California to take engagement photos and weekends away where we would meet up in Knoxville. And of course, bridal showers and couples showers that made us even more eager for the joy that awaited us in marriage.
About two months before we were to be married he found a job and accepted it. We had about three weeks to find a place to live in Athens, which would soon be our new home. So in addition to wedding plan, I scrolled through houses on Zillow every morning. Everything was overpriced, and no houses seemed to be what we were looking for. We had no idea where we were going to live, and we had less than two months.
One day, miraculously a house that fit the bill came on the market, but the problem was that they were having only one open house and it was on a day that I was supposed to be in Kansas City. We changed my flight home, and I was able to view it and put an offer in addition to the two offers it had already received… somehow they accepted ours. So we bought a house, the first one I've ever owned.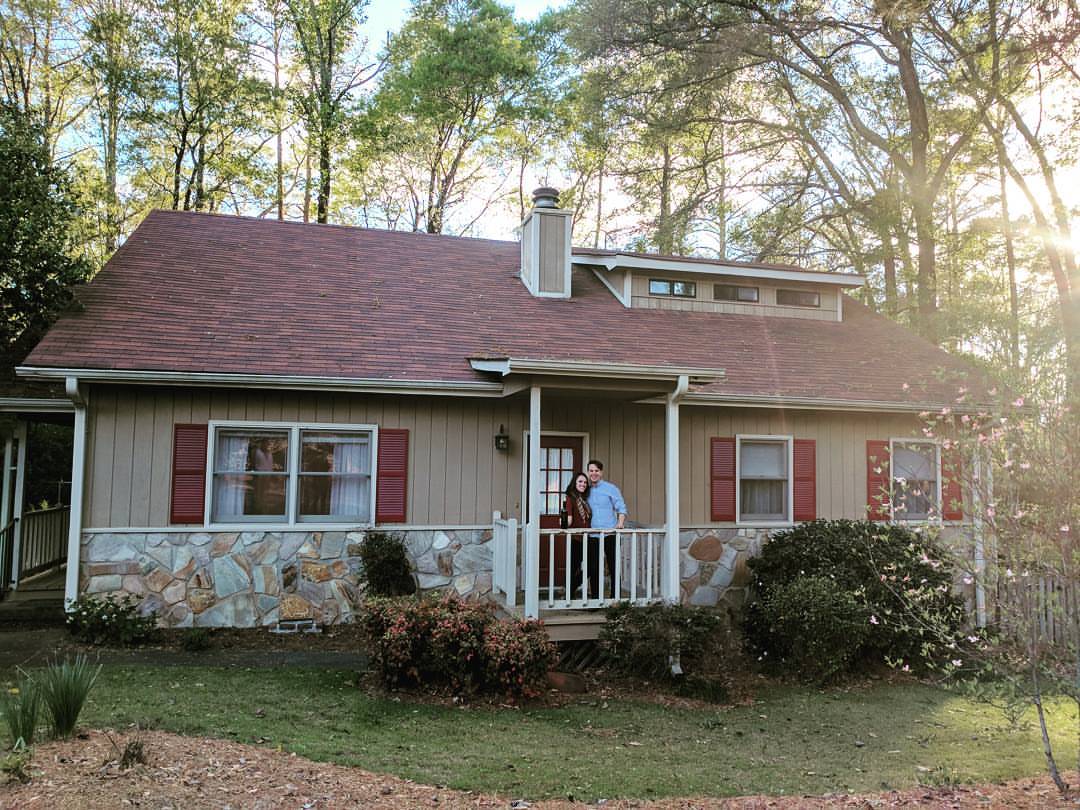 Three weeks before the wedding I hopped on a plane to the Philippines to lead a short-term trip to work with Wipe Every Tear, an organization that takes girls from the sex trade, and puts them through college. When we went to the bars the first night, a group of men tried to forcibly take the woman we were talking to, it was her first night. We ended up buying her for the night to save her from them, and as she rode away on a trike I stood in the street and cried. It was just so terrible, this place, these men, the desperate circumstances that forced these women there.
That weekend I talked to Dustin about quitting my job to finish my book telling the stories of these women. He agreed.
Two weeks later I was on a beach in Florida, celebrating my coming marriage with my closest girlfriends. That next weekend I would be married, and before I knew it, the weekend was here.
The venue we rented included a big house with a pool, and all our groomsmen and bridesmaids stayed with us. We spent the night before getting close and celebrating a rehearsal dinner that was out of this world. After a restless night, I woke up early to take a walk around the property with Dustin. We couldn't believe we would be getting married that day and we cried happy tears and laughed dreaming of the future. When we got back we swam in the pool with our favorite people, before we got ready to walk down the aisle.
The day was perfect. I felt like I was floating on air. At some point in the night, we snuck away and watched the glittering lights and candle from afar, truly humbled and thankful that God had given us this life together.
The next day we woke up slow and spent our honeymoon in Barbados and Dominica, swimming with sea turtles, snorkeling, whale watching (a dream finally realized), horse-back riding on the beach, hiking, and relaxing in the sunshine. Our love for one another grew each day, and I had to pinch myself to remind myself that this was real life and not some wonderful dream.
A week after coming home, we drove to Oklahoma to get our Nellie Bly, a spotted poodle mix who stole our hearts. We spent the rest of the summer painting, remodeling our kitchen, and raising a pup together.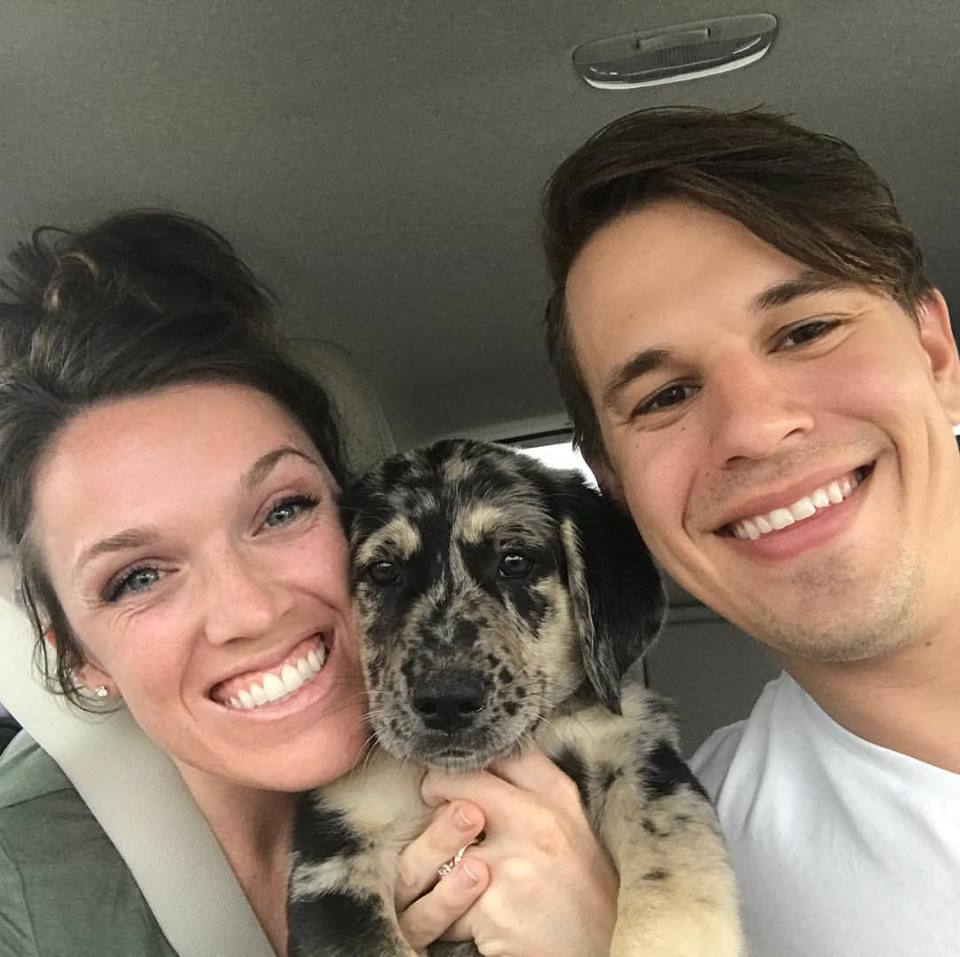 In August I quit my job to start writing full-time, in addition to teaching tennis lessons, making candles for the local farmer's market, and mentoring other writers.  During that time we also found a church that was everything we wanted and started going to house church and building community.
On the weekend of the solar eclipse, we escaped to a tiny house on a lake in a hippie commune in South Carolina. We watched as the sun darkened and new colors emerged all around us sitting on a paddleboard with Nellie sitting between us. It was magical.
In September, for my birthday, Dustin surprised me with a trip to swim with manatees (another dream realized). At the beginning of November, I surprised with a trip to see the changing leaves in Ashville for his birthday. Throughout the fall we hosted family, friends, both old and new, and took lots of weekend trips to explore the South. We fell more in love still and talked our way through a few disagreements.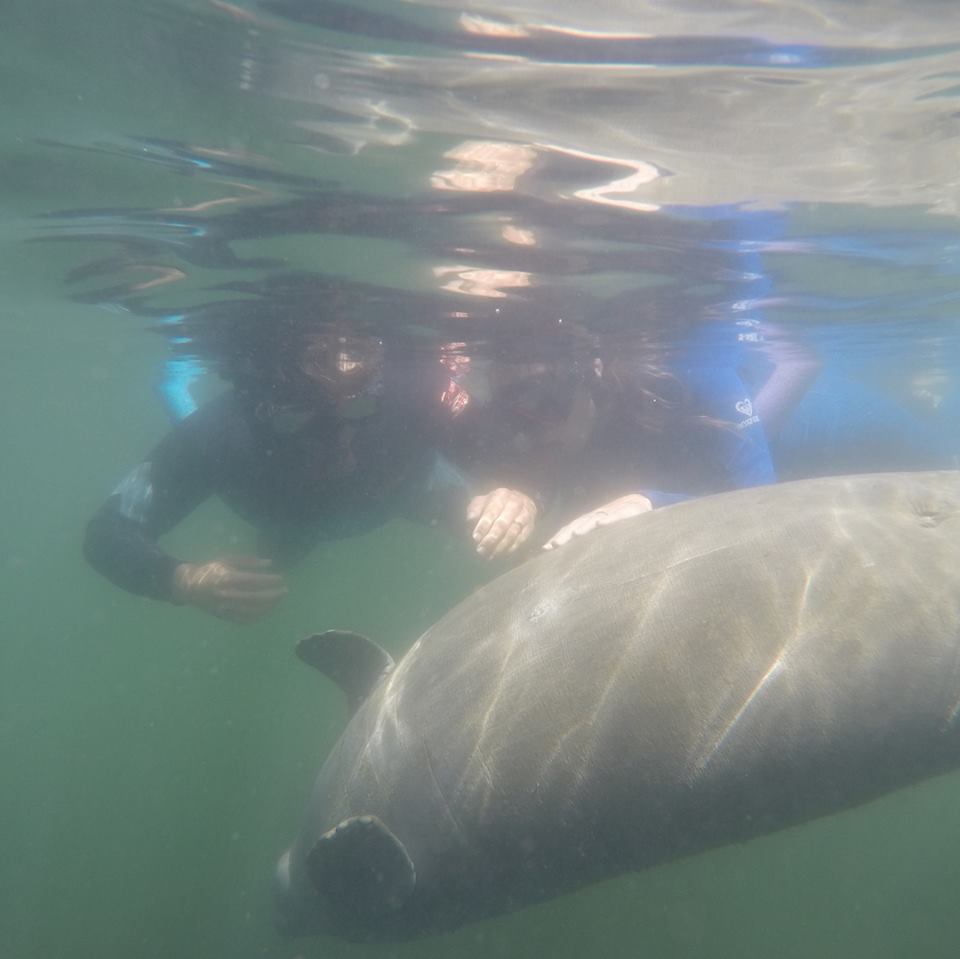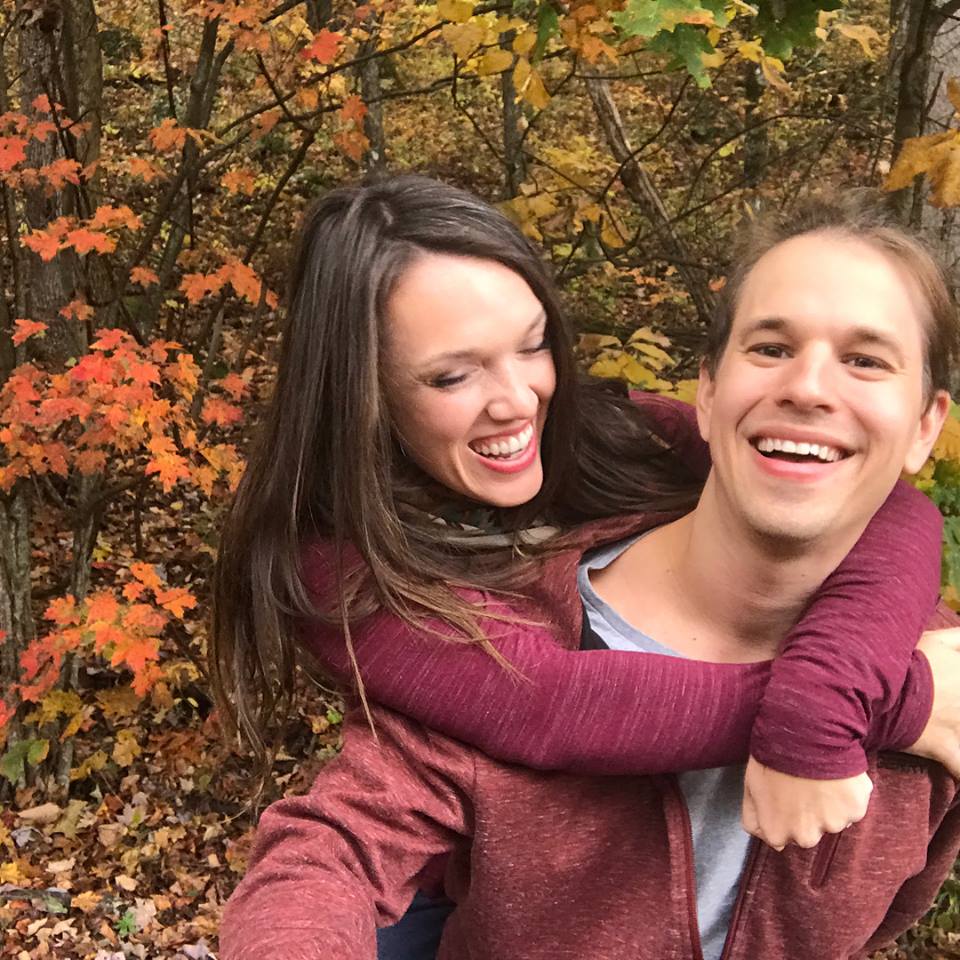 We decorated our Christmas tree with friends during our first Friendsgiving in early November, and by the end of the month I had finished my third draft of my book and hired an editor. Just in time to hop on a plane to New York to visit the girl who had helped plan our engagement a year before. Followed by a weekend wandering Christmas markets in Copenhagen, and finally to Iceland to spend our days venturing into the cold to explore waterfalls, beaches, mountains, glaciers, and ice caves, and spending the night watching the northern lights (something else I've always wanted to see) or cuddled up in a bed or hot tub. It was the most restful vacation I ever had.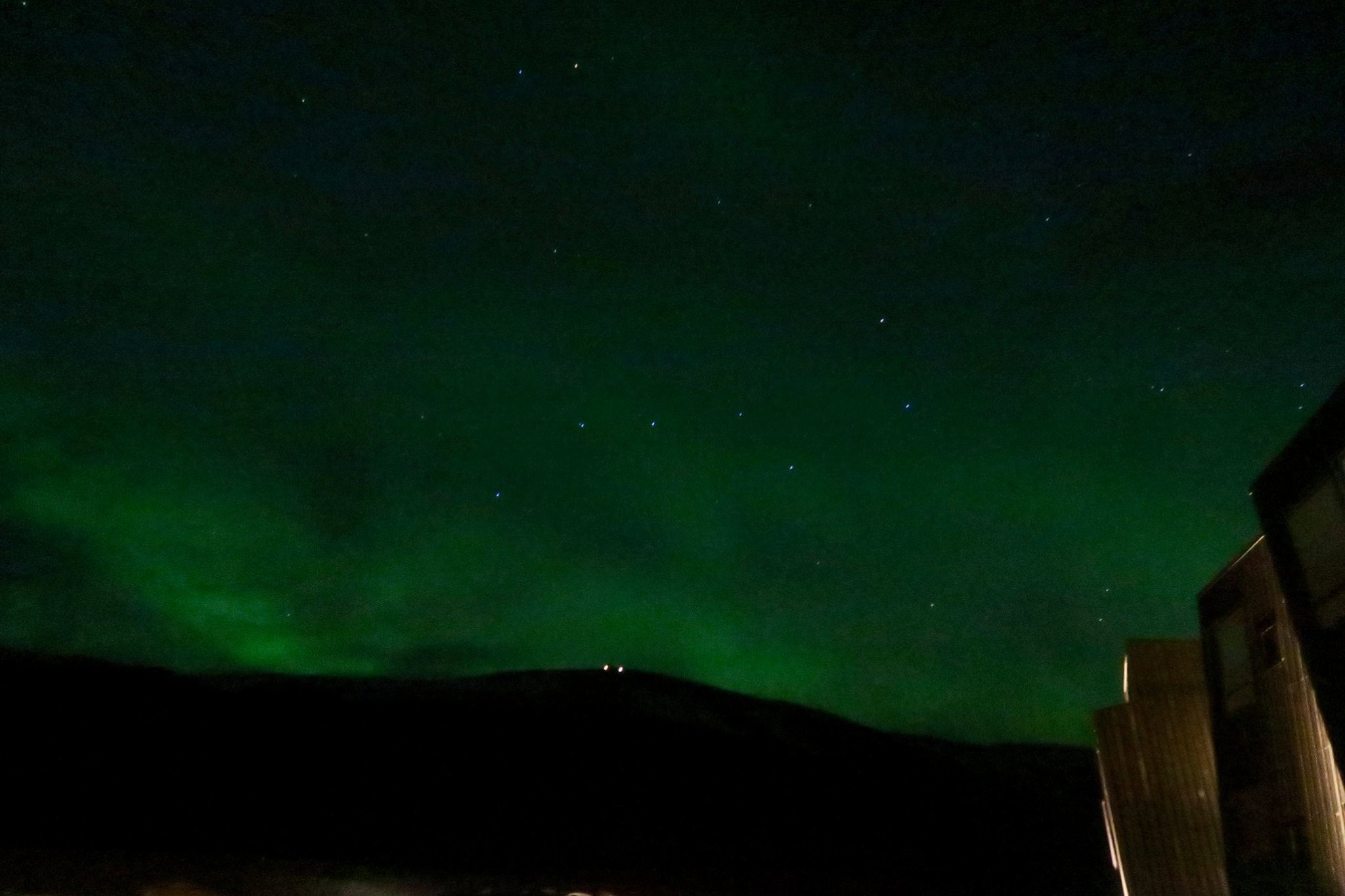 We spent the month of December going to Christmas parties and relaxing before hopping on several planes to visit family members in Kansas City and Colorado and finally coming back in time to help plan the engagement of my best friend in Boone, North Carolina. It worked, she was surprised.
On New Year's Eve, the four of us sat in a hot tub as big fluffy snowflakes fell around us. For a moment, we paused and reflected and I was absolutely humbled by all the prayers, both large and small, that were answered in 2017. I got engaged, we bought a house, we got married, I finally saw a whale, we raised a puppy, we swam with manatees, and saw the Northern Lights.
But by the same token, throughout the year, I struggled to keep the faith that had built me. I dealt with a lingering and powerful disillusionment with my religion and their political choices. I tried to cling to God but didn't see the unforgiveness and bitterness that kept me from him. It was a battle that ended in forgiveness, and a tender and beautiful moment of coming back to God.
Throughout the process, I learned that man's anger destroys. It destroys bridges, friendships, countries, and political systems, but God's anger did something different. It created.
When I released my anger to God, I found that he wanted to use my dissatisfaction and anger with the political system to build bridges and systems that empowered the poorest among us. I began writing heartfelt blogs, and it fostered healthy discussion with the other side, and dare I say it, change.
2017, you brought me a love deeper than I have ever known, an anger stronger than I have ever felt, and more dreams realized than I ever thought possible in a year. Up to this point, you were the best year of my life. But I have a feeling 2018 is going to give you a run for your money.
The best is yet to come.
About Meghan Tschanz
I believe in love, empowerment. and adventure. The kind of love that believes in the face of adversity, the empowerment that allows people to step into their destiny, and the kind of adventure that leaves your heart pounding in your chest. I write because I want to remind us all that there is so much more to life.